Ana Inés Lucián, coordinates bus journeys from her hometown of Durazno, Uruguay. The transport company's 17 drivers take tourists, business travellers and workers to their destinations every day of the year along Uruguay's busy highways.
"But staying in Durazno was not originally in my plans. I studied accounting and went to work in the capital, Montevideo, where I stayed for several years. However, here we are again," she says.
A call to return home
Ines' mother founded Lucián Transporte y Turismo in 1995. At first, the business was small-scale - minibuses, or micros in Uruguayan slang, transported children on school trips.
In the early 2000s Uruguay was hit by an economic crisis, but despite that Lucián's family business was going strong. They expanded operations to business transportation and made cooperation agreements with travel agencies that needed trips for tourists.
"Thank God, despite the crisis, the company was growing slowly but constantly," Lucián says. The family needed help and asked Ana Inés Lucián to come back from Montevideo.
She was faced with a choice: to stay in the capital or to go back to her home city?
"I had to make the decision to support my family, as I saw that more responsibility was falling on their shoulders. I decided to devote myself to this because, after all, the company was founded by my mother."
Lucián's family business is not uncommon in Uruguay – about 23% of the country's population is involved in running a company, according to the National Institute of Statistics (INE). The number has risen continuously in the last 20 years, and as is common in Latin America some 97% of the companies are small businesses that employ four to 19 people.
Lucián now runs the business together with her two brothers. Israel arranges the journeys and the drivers' work shifts, the other brother Joaquín is responsible for maintenance of the vehicles, while she handles customer contacts and administration. Their professional skills complement each other.
"In the 2010s we managed to hire more drivers, and in addition to the 15-seater minibuses we invested in bigger buses. Everything was looking good. Then the pandemic knocked us down."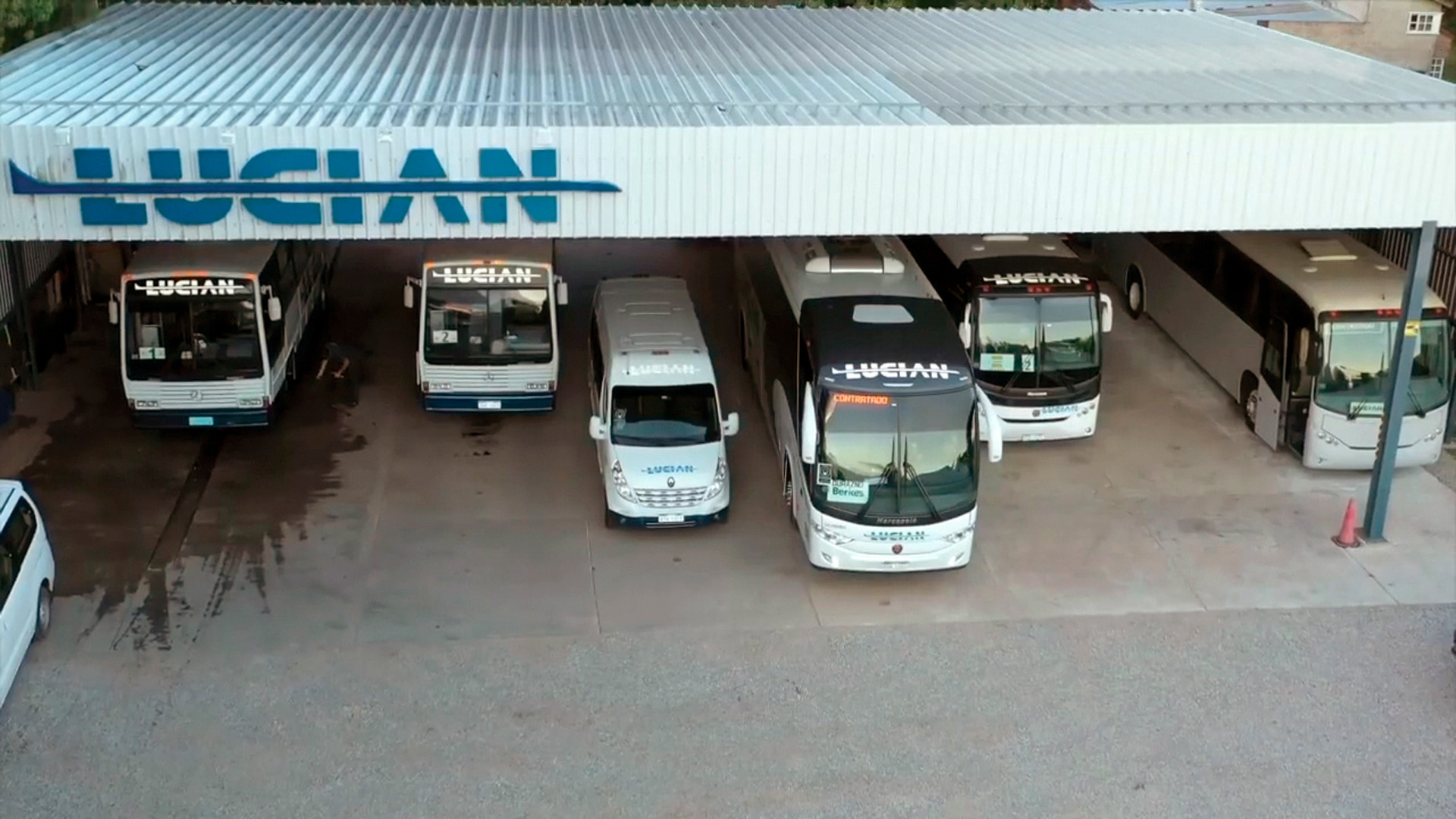 A new rise after the pandemic
In 2020 Uruguay was living in the middle of a pandemic that had brought the entire country to a standstill. Tourism stopped, logistics stopped, Lucián had to lay off her employees and the company struggled with minimal income.
"The pandemic affected our operations 100%, that's how I would describe it. We were left with a minimal amount of transportation and reduced all costs we possibly could. The contract with UPM in 2020 could not have come at a better time."
UPM, which had started building a new pulp mill in Paso de los Toros the previous year, made a contract with Lucián Transporte y Turismo. It became UPM's regular contract driver, taking workers from nearby towns to the Paso de los Toros construction site and back. After the opening of the mill, even more workers needed a ride to work. There is no public transport in the area and the train line is still under construction, so it is difficult for employees to move around without their own car. Now the Lucián family business transports workers to the mill 365 days a year.
Lucián mentions that the road leading to the mill is in very good condition by the standards of Uruguay – something that professional drivers need to think about day in and day out. However, the traffic in her home province Tacuarembó is not as frantic as in other parts of Latin America, "even then you have to be alert while driving," she explains.
"With the UPM agreement, our business has probably grown by several hundred per cent." Now the family has invested in more vehicles and opened a second office in Paso de los Toros.
For Lucián, a larger customer base means a heavier workload and more organisation. Problematic situations have to be solved quickly and sometimes the working hours are long. For her it's a question of pride that the company maintains its excellent reputation.
The siblings make all important decisions collectively, but she has had to learn to delegate more tasks to other people.
"In the beginning, I handled the company's accounting myself but nowadays it's outsourced to another firm," she says.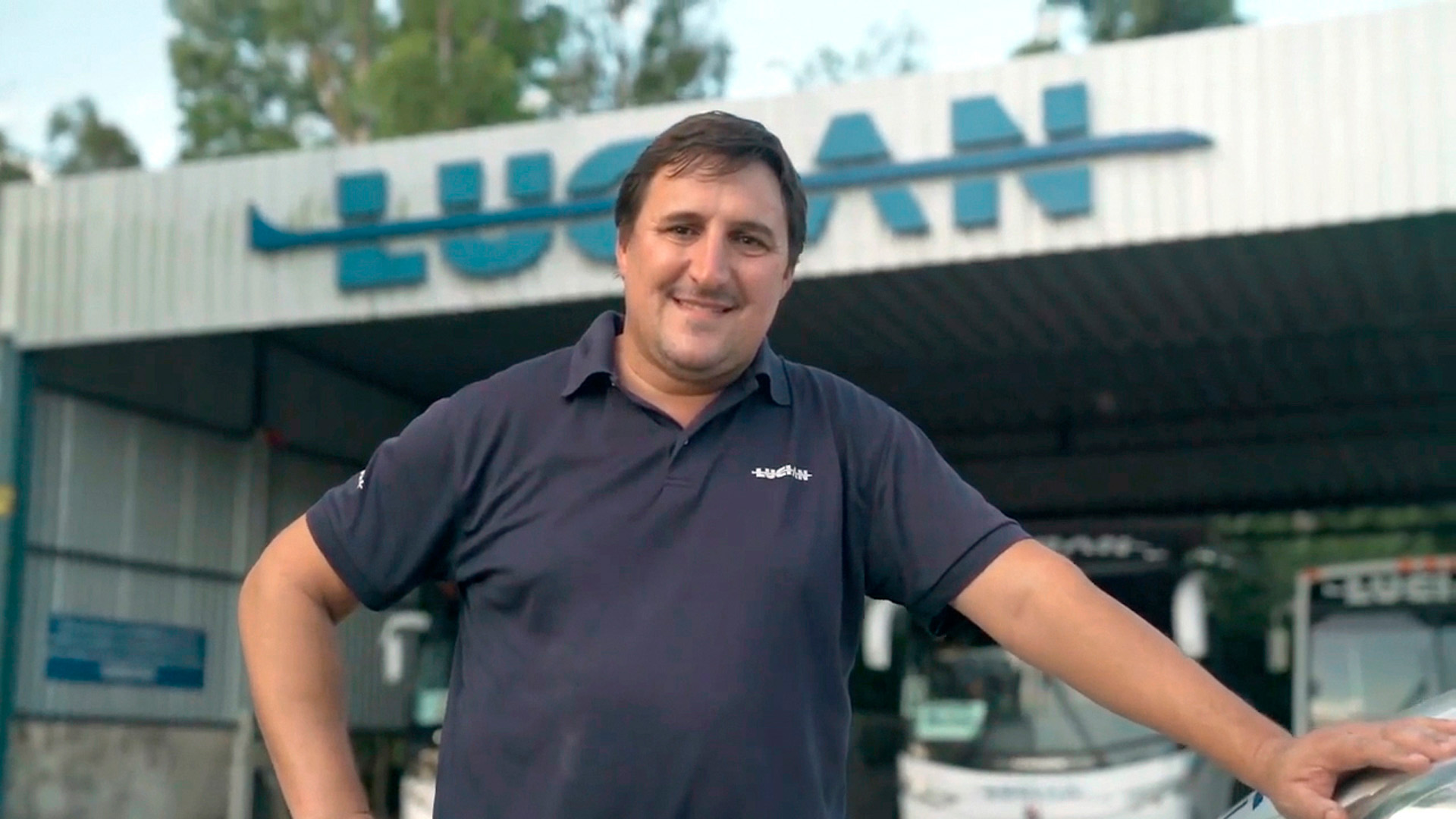 The next generation will follow
In the early stages of her career Ana Inés Lucián would not have thought that the company would expand to such an extent. Neither did her parents.
"My parents are immensely proud. They have already retired but are not left out of decision-making – they are still involved as legal partners and we consult them in difficult decisions."
How about her own future? Is she going to stay in Durazno?
"I'm not going anywhere anymore. I'm going to retire from this company," she says laughing.
However, her wish is to study tourism when there's more time. In addition to work, family life requires attention as she has two children of primary school age. Lucián hopes that in the future one of them will take over the business.
"My children are interested in what I do. I have encouraged them to study languages so that they could work with international projects. My brothers also have children, so let's see who is interested in jumping behind the wheel and continuing in our footsteps. I hope that our family business will eventually continue from one generation to the next."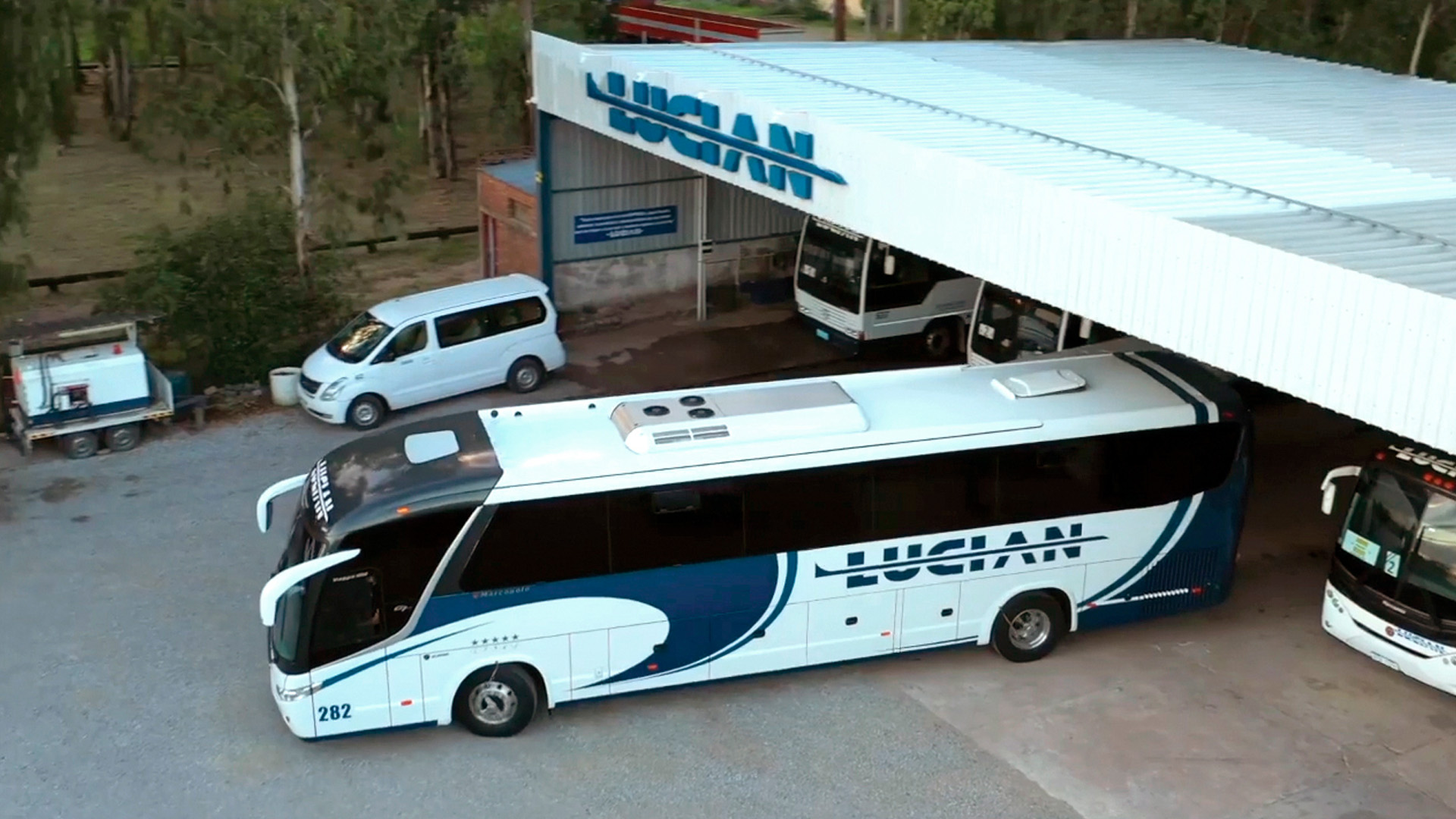 Text: Kukka-Maria Ahokas