The massive Paso de los Toros project involves an equally extensive community outreach program. UPM wants to, among other things, improve access to education, boost entrepreneurial spirit in young people and rural women and strengthen local business networks. Recently, UPM has supported setting up training courses for the community in order to prepare the local people for the inevitable growth – boosted by the project – in the community.
María José Cuevas, Senior Specialist, Community Relations, for UPM, explains that the company works together with the locals, detecting concerns, needs and opportunities that arise from them, and addresses these by launching projects in cooperation with expert organisations.
In 2021, UPM has, for example, in coordination with the Automovil Club de Uruguay, organised road safety training in the community and at schools, with special attention on young motorists.
Another important aspect is "capacity building" within the communities, supporting the local people to benefit from the economic boost caused by the mill. People in the commercial sector are one of the key focus groups, as the demand for different services will increase due to the project.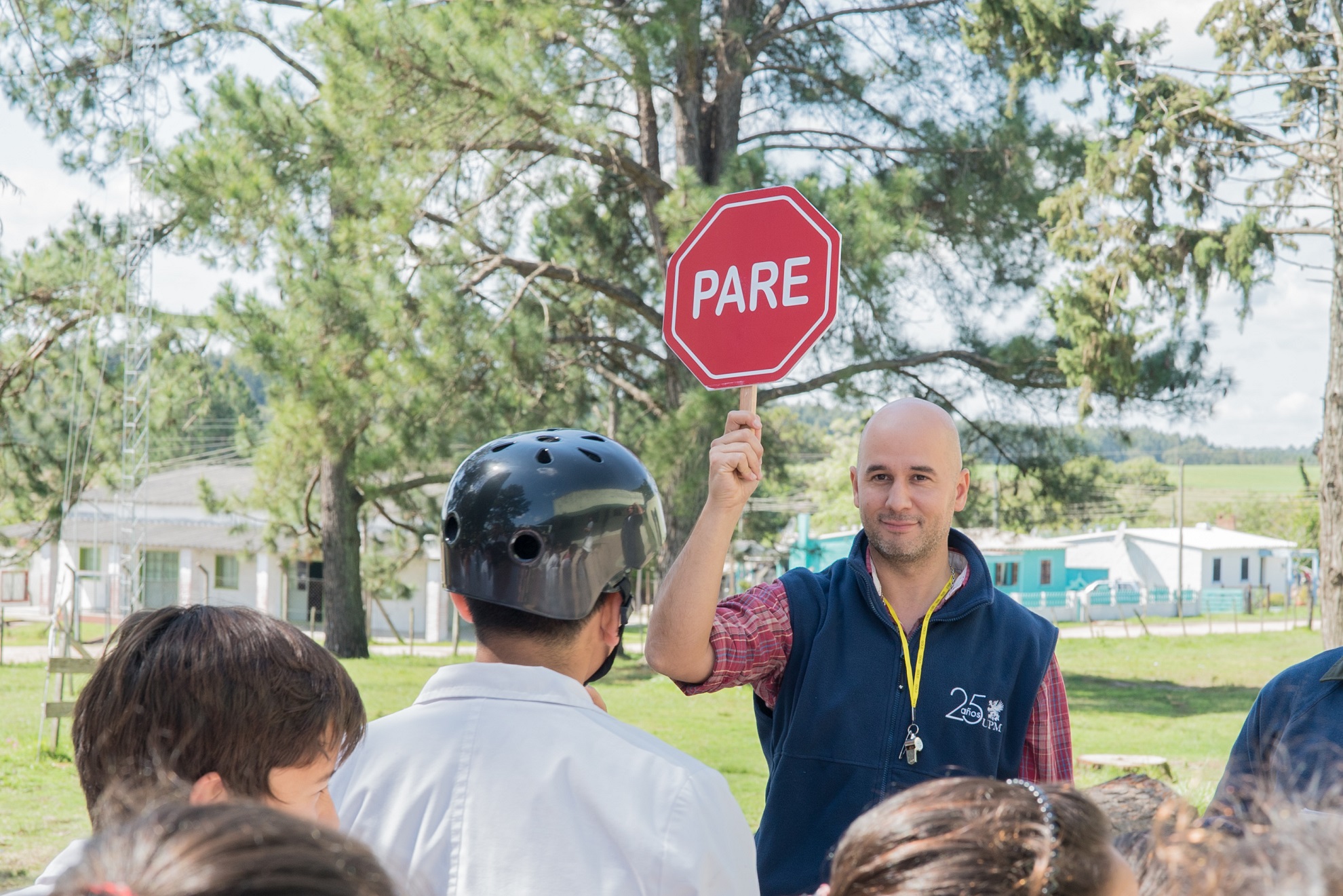 A road safety training at a local school. Photo - UPM
Raising local competence
According to Cuevas, the local capacity building effort includes, for instance, 20 scholarships for students to carry out tertiary studies in the areas of mechanics, electrical, chemistry and mechatronics.
"We also have a digital community classroom that allows access to online training."
A key part of raising the level of services consists of providing training and courses for the local community in IT services and entrepreneurship – as well as providing English language studies.
Overall, UPM has been supporting English training for nearly 100 people, of which 60% have also received some customer services training through various external institutions. In addition, UPM has arranged IT training for over 80 locals.
Laura Silva, a native of Paso de los Toros, participated in the first English language class that ran from April to July in 2021. Working in a mobile phone store in the area, she wanted to hone her English skills in order to serve her international customers better.
"I took the course because I thought it was a very good opportunity from a job perspective," she looks back.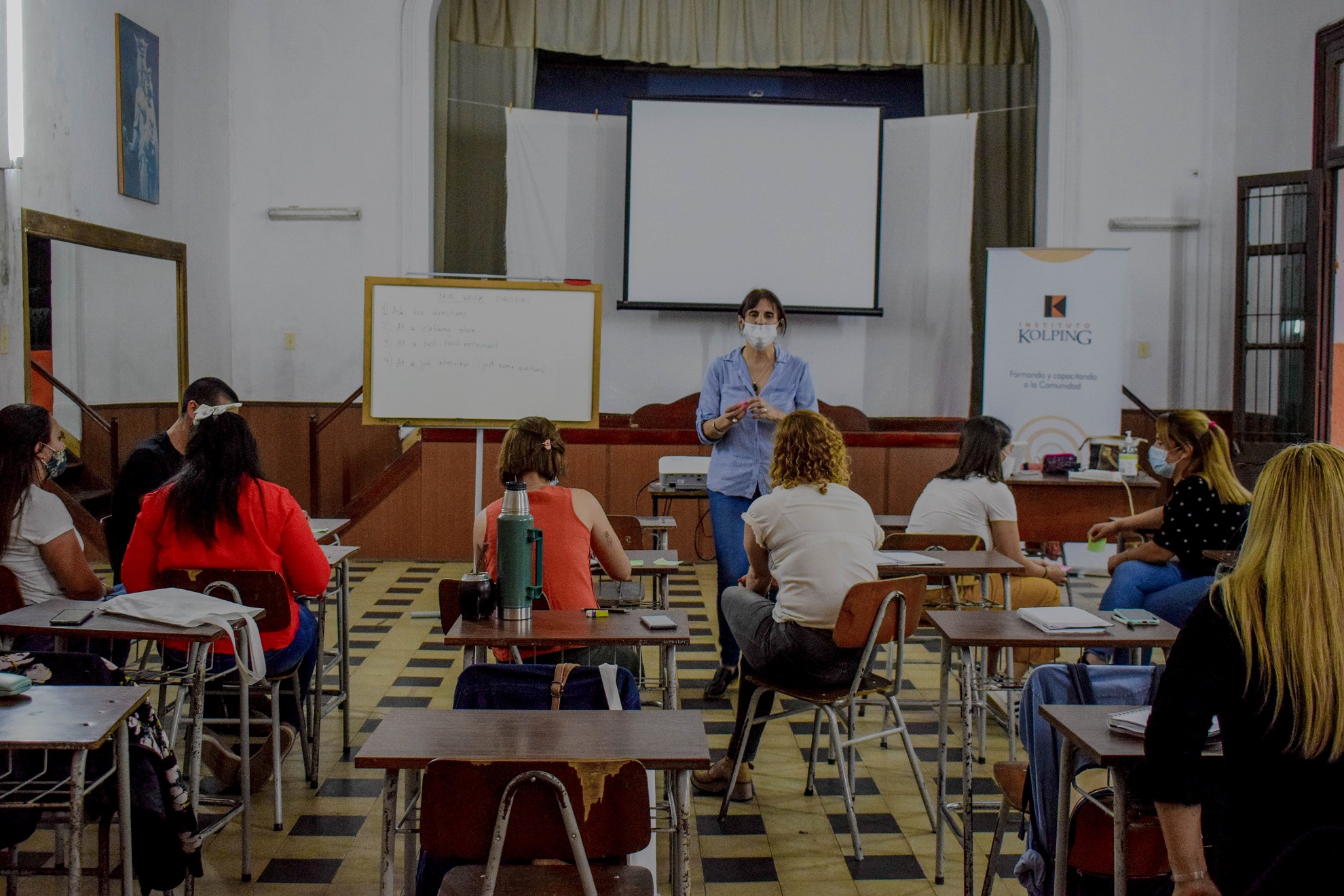 English lesson taking place in Paso de los Toros. Photo - UPM
Opportunity knocking
According to Silva, the course – which featured 120 hours of English studies with such topics as Marketing, Sales and Customer Service – proved to be very interesting. "I had a basic skill level, but I was able to refresh my knowledge of the language and also improve my English."
For her, the best part of the course – featuring 30 students between the ages of 18 and 60 – was dialogue exercises with classmates; for example, what to say in everyday situations in a grocery store or restaurant.
"We had a lot of fun with my classmates," she smiles. Out of the 30 students who started the course, 24 finished it.
Since the course, Silva has found a new job: she now works for an engineering company, which is one of the local partners of UPM. "English skills have helped me to communicate better in different situations related to my work," she says.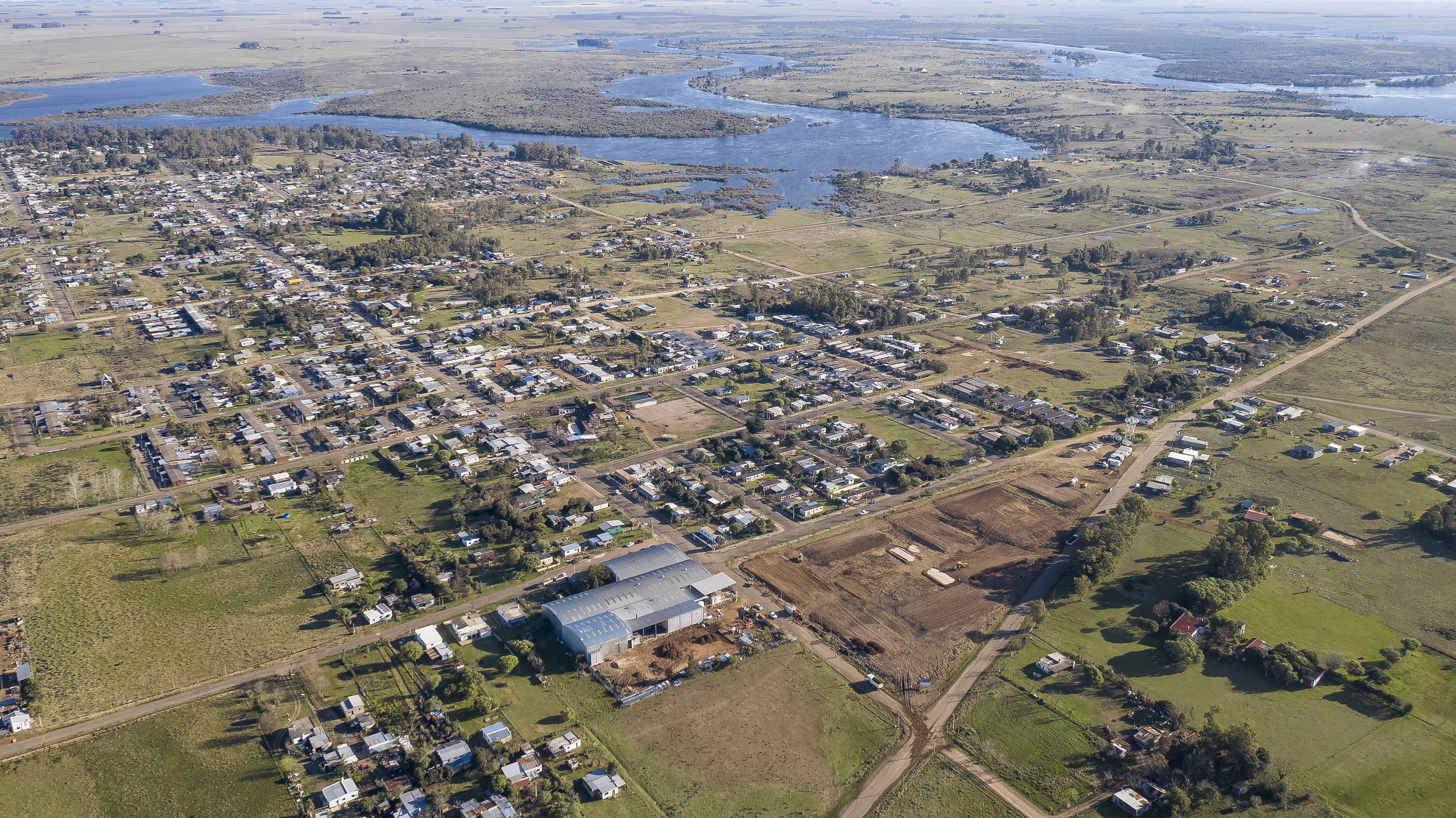 The influence area of the new pulp mill includes the central and north-east regions of the country. It covers departments like Tacuarembó, Durazno, Florida and Cerro Largo - about 310 000 inhabitants in total.
Investment for the future
Adriana Font is an English teacher from Paso de los Toros that was hired by Kolping, UPM's partner organisation. Since February 2020, she has taught two groups, each with 30 students – Laura Silva among them.
Font believes that English skills are important for the people who work in the area, not only because of the current presence of many foreigners in the city, but also for the future.
"English is a lingua franca and it is spoken as a second language in many countries of the world. Uruguay should not be an exception," says Font who has lived in Paso de los Toros for two decades.
Having also been a teacher for 20 years, Font loves teaching in different contexts and says that the best part of her job is communicating and interacting with people of different backgrounds.
"What motivates me is to see how people improve their communicative skills and their vocabulary as well as their general knowledge of the language."
Always going forward
Adriana Font acknowledges that sometimes this change does not seem that great, but there is progress nevertheless.
"I can always tell the difference between a student's performance at the beginning and the end of the course."
Learn more about UPM's operations in Uruguay by visiting our virtual tour: