Large scale cargo transfer began in February 2021 and will last until the end of the year. The starting point of the route is the UPM Fray Bentos pulp mill, moving along national routes and the Camino El Tala road until everything reaches the UPM Paso de los Toros pulp mill site. UPM's main expert responsible for the cargo project, Mauro Real de Azúa, says: "We designed perhaps the largest and most complex logistics in the history of Uruguay. Vital coordination is being deployed together with national authorities and involving local communities."
Improvements in road infrastructure
Together with international experts UPM studied all possible logistics alternatives. Once the best option was defined – considering viability and the least possible impact – UPM presented its proposal to the national authorities for evaluation and authorization," Real de Azúa explains.
UPM's Regional Civil Works Manager Alejandro Tejada oversaw the coordination between public and private actors: "My role was to coordinate between different areas such as engineering, permits, construction management and transportation - but especially with state agencies. We made them part of our project, aligning expectations with a common goal: to carry out transportation safely and generating the least possible impact."
UPM was responsible for carrying out a series of road infrastructure improvements that included the construction of 28 bypasses and the reconditioning of roads, routes and bridges.
According to Real de Azúa, one of the biggest logistical and technological challenges was how to cross the Rio Negro River. "As the pieces being moved are not allowed to cross the crown of the Baygorria hydroelectric dam, we had to build two piers in the dam reservoir and use a self-propelled barge. It was specially designed to support the weight and dimensions of the large scale pieces," he explains.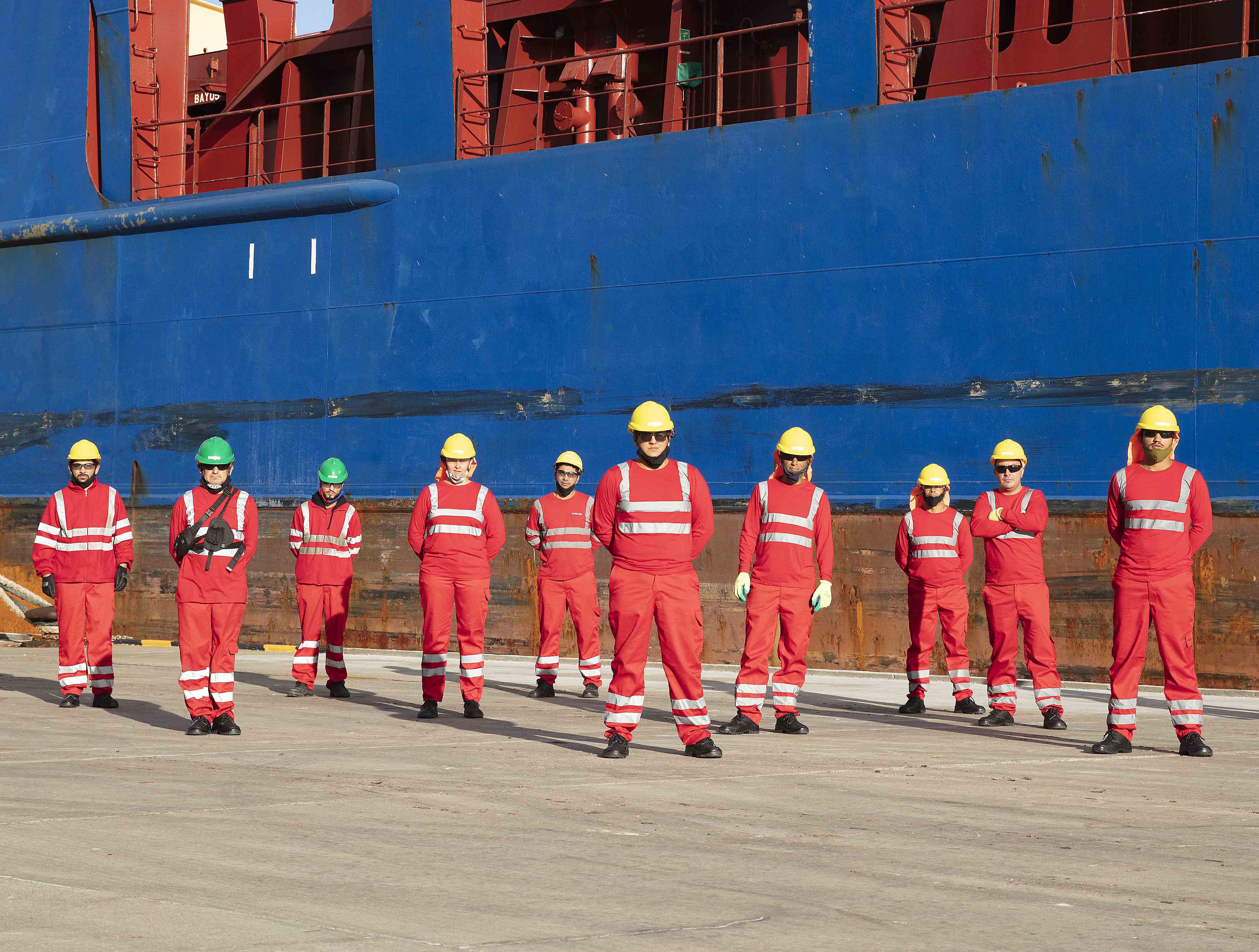 Port logistics a key link
The tasks around the project involved not only the transportation of sections from Fray Bentos to Paso de los Toros, but also huge coordination of the arrival and entry of pieces into Uruguay. Here is where Clara Viazzi comes into the picture.
Viazzi has been responsible for coordinating the arrival of imported parts for the new pulp mill together with customs operators, security teams and the port.
So far seven ships have arrived with parts ranging in weight from two to 210 tonnes, as is the case of a water tank 39 metres long, 6.6 wide and 6.5 high. This piece arrived in May on a ship called Emerald with an unloading operation lasting more than three days.
The arrival of a ship involves many people such as stevedores, crane operators, security personnel, quality control and cargo status, dispatchers, technical administration personnel and those who indirectly support all of them, so that everything works in an orderly manner.
"It is not simply a question of the arrival of a ship," says Viazzi, "But of the arrival of large pieces that must be unloaded and transit to the new mill site unharmed."
Commitment, dialogue and transparency
An operation of this type requires adequate communication with all those involved and this includes people from the communities along the road. Local and departmental authorities and UPM personnel participated in meetings to provide information and discuss possible concerns in these communities.
In addition, since the transfer of cargo is operational, there are radio broadcasts in communities along the route and a website with real time information was set up to allow people to see where the cargo is moving and where trucks will pass.
"The website arises from UPM's commitment to keep all communities informed. It has been a success that is reflected in the hundreds of visits that are registered daily," says Real de Azúa.
"The project has clearly demonstrated that large-scale logistics projects can be tackled in Uruguay with the joint participation of technicians, private service providers, rural communities and government authorities, all with a high level of expertise so that together the objective can be achieved," he concludes.
Learn more about UPM's operations in Uruguay by visiting our virtual tour:
Text: Gabriela Viera