(UPM, Durazno,13 February 2023 at 14:00 GMT-3) – UPM has today inaugurated its third tree nursery in central Uruguay in the department of Durazno. The investment of around USD 25 million will increase UPM's eucalyptus nursery capacity by 30% and create 120 permanent jobs for the region.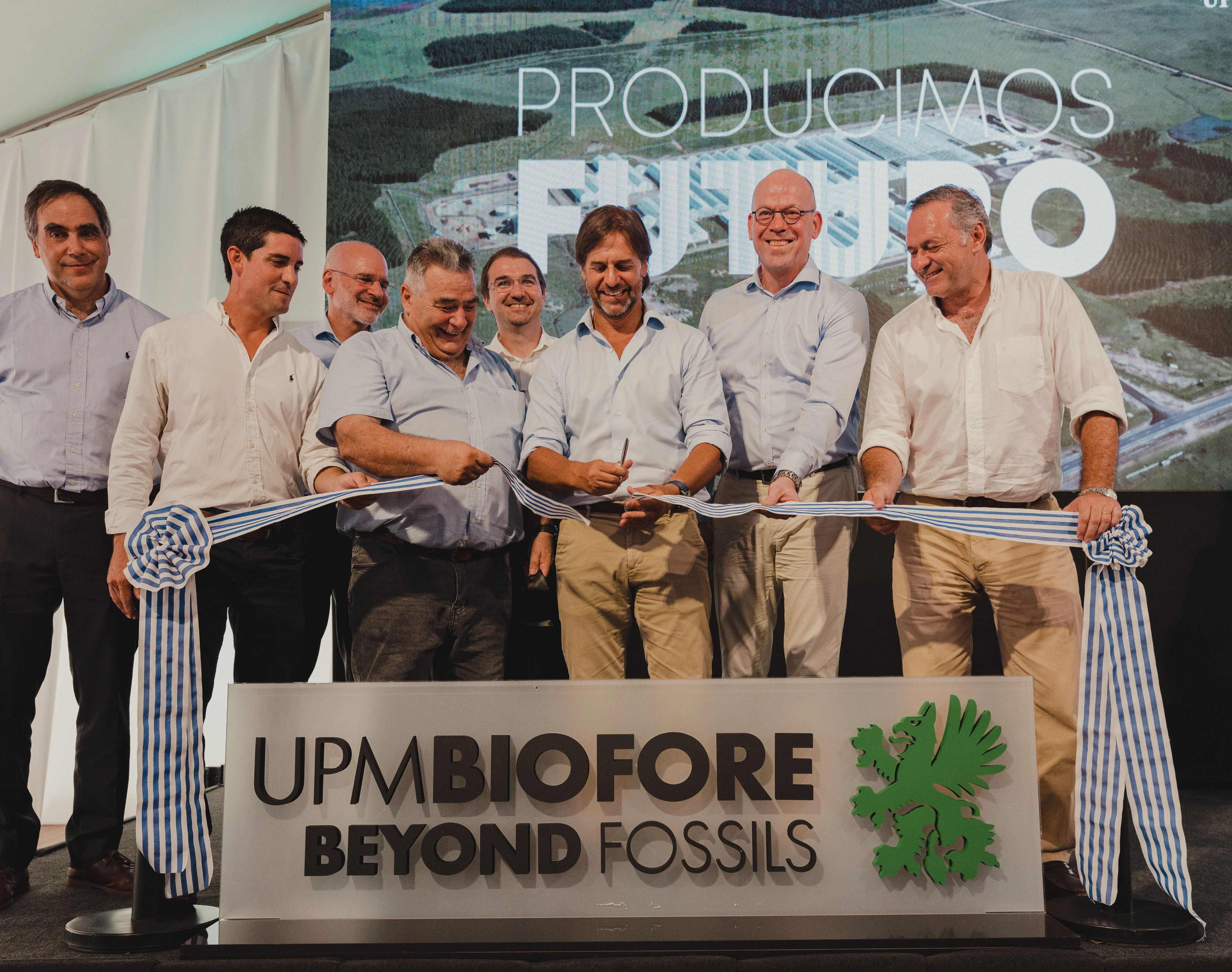 The Sarandí del Yí tree nursery has an annual production capacity of 10 million seedlings of Eucalyptus dunnii and Eucalyptus grandis and it will ensure the required annual planting capacity to supply UPM's new UPM Paso de los Toros mill.

"We are very excited to inaugurate this new nursery that stands out for incorporating technology with the experience of more than 30 years of operations in Uruguay. The nursery generates employment and training opportunities for people in the region," says Marcos Battegazzore, Vice President, UPM Uruguay.
He continues: "This site is a symbol of the long term planning that is characteristic for the forestry sector – this is where the pulp production process begins with the seedlings that produce the quality wood within 10 years of planting. This is a new milestone in the long journey of our growth project in Uruguay, which will culminate in the start of production at the new UPM Paso de los Toros plant next month, and which, once operational, will involve more than 7.000 Uruguayans working directly in UPM's operations."
The inauguration was attended by Luis Lacalle Pou, the President of Uruguay, the Secretary of the Presidency, Álvaro Delgado, the Minister of Labour and Social Security, Pablo Mieres, the Minister of Transport and Public Works, José Luis Falero, and local authorities.
UPM's two other tree nurseries are located in the Paysandú department. With the additional capacity of the Sarandí del Yí nursery UPM will produce more than 40 million seedlings a year.
"The quality and expertise of our nursery operations in Uruguay is world class, from research and development to high quality eucalyptus seedlings and sustainability of operations. Our high standards of responsibility in every aspect – safety, environmental and social responsibility – are among the many things we share with Uruguay: responsibility for the environment and for the people. We also share a vision and responsibility for long term development and understanding the importance of creating opportunities in rural areas," says Bernd Eikens, Executive Vice President of the UPM Fibres business area.
The design and production process of UPM's new nursery is based on the best available techniques and equipment available, as well as experience managing three nurseries since 1991.
The new nursery has a metal frame greenhouses with intelligent computerized control of temperature and humidity, a biomass-based heating system and aluminum rolling tables.
In addition it has a high precision fertigation system to supply water and nutrients according to the needs of the plants. This system operates in a closed circuit, recovering surplus irrigation for reuse in the nursery itself and without generating effluents.