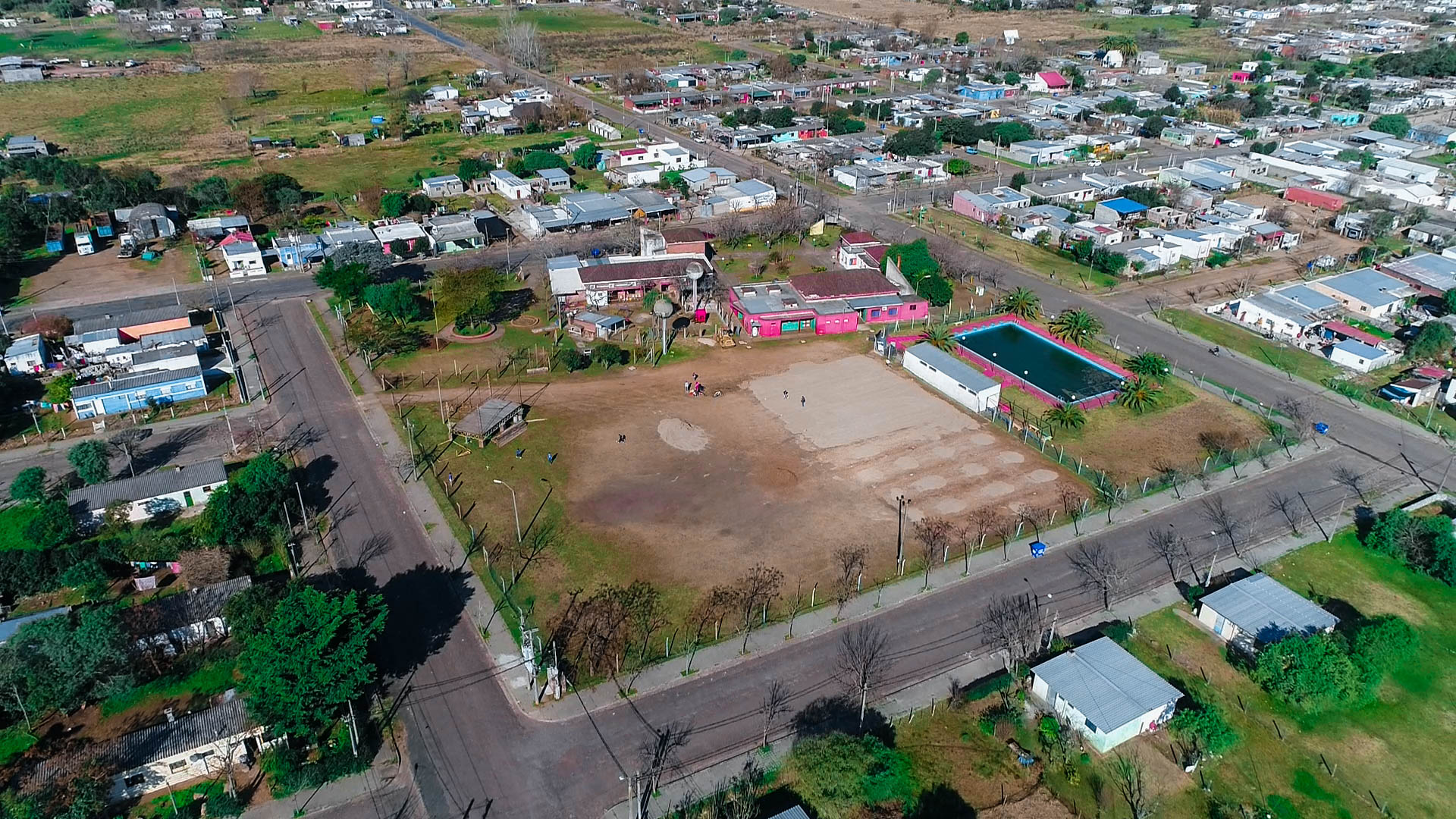 (UPM, Paso de los Toros, 1 September 2020) – UPM has signed an agreement with the Municipality of Paso de los Toros, the Neighbors Commission of the Charrúa neighbourhood and the NGO Redoblando Esfuerzos that will allow the construction of a sports field in the Complejo Charrúa of Paso de los Toros for the benefit of the community.
UPM's contribution will make it possible to complete the sports complex in the Charrúa neighborhood with the construction of a football field and the installation of necessary lighting. Currently the site has a swimming pool, a square with playgrounds and a multipurpose court used by residents of all ages.
"This project was in our plans, but it was UPM's support that made it possible. For us it is a very important achievement that allows us to have better spaces to carry out activities and that means a great benefit for the neighbourhood," says Viviana Amaro, president of the Neighbors Commission.
The works, to be coordinated with the Municipality of Paso de los Toros, are expected to be completed by the end of October this year. Once ready the space will be managed by the Neighbors Commission in coordination with the local Social Service Directorate.
In the Charrúa neighbourhood, which is located in the heart of the Paso de los Toros neighbourhood, there is a library, a municipal eating hall, an educational establishment and a public medical centre.